I'm not here for the stiff and the overly posed. I'm here to help you toss tradition to the wind, and embrace your style as a couple. I'm here to capture your wild love for one another and your unique personalities. There is beauty in who we are.
I aim to capture photos that look and feel like you. Having a big camera in your face is uncomfortable, I get that. Whether it is a far off mountain top elopement, stylish downtown reception, or an intimate at home session, I love capturing you where you feel best. It's important to me that I create a space where you are comfortable, and feel like yourself, so that you can soak in the moments of the day.
On your wedding day, everything moves so fast, I want to slow down time and capture the fleeting moments so you can relive them long after your flowers wilt, your cake is eaten, and your guests have flown home.
My favorite moments to capture are the raw in-between moments. Your dad wiping away a tear as he sees you for the first time, your newlyweds hand grazing the small of your back, your head thrown back in laughter as they whisper something in your ear (maybe sweet, maybe salty).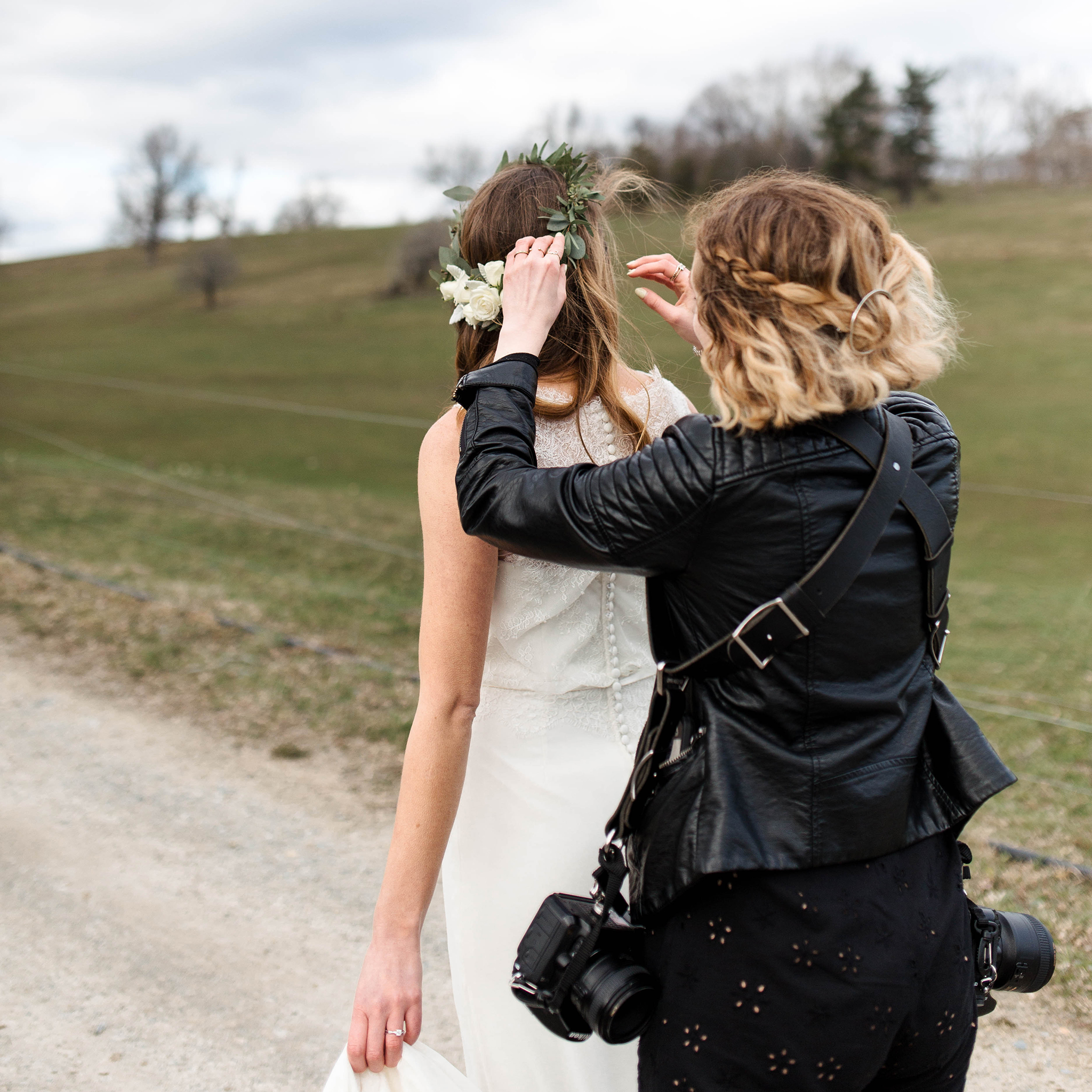 I'm not just there on your wedding day hiding behind a big camera, I'm there in the weeks and months leading up to the big day. To calm your nerves, talk about your inspiration, and craft a seamless timeline.
The day of; I'll help you pin your boutonniere, sew any last minute wardrobe emergencies, and wrangle aunt marge away from the charcuterie table for family photos.
If you are looking for a connection that lasts long after your wedding day, let's build a friendship and make magic together…
If this sounds good to you...
Pour yourself another cup of coffee or another glass of bubbly (I don't judge!) and...